Most of us want to look natural, wear a good and nice colour and switch up our look every once in a while. So you are thinking of going blonde, so what shade of blonde cause there as so many options – Ash-blonde, platinum, golden, caramel, dark blonde. So with so many choices what's the best colour to go for. Here are 7 things to know before going blonde.
1. The Quality of the Wig
Synthetic vs human hair wigs. If you are thinking of switching up your wig colour at some point then it will be best to go for a human hair wig, you will be able to easily switch up the colour when you wish by dyeing it.
2. Cut or Layer your blonde wig
When you purchase a blonde wig, there are lots of options you can choose from when it comes down to styling the hair. You can add layers, trim it to a shorter length, are you even create a bang to add dimension to your face. Personalizing the blond wig is making it one step closer to looking authentic and natural on you. Sometimes a bone straight long blonde weave can seem unnatural compared to a voluminous short wig unit. It's all about figuring out what works for you and your face shape.
3. Make sure your wig has a parting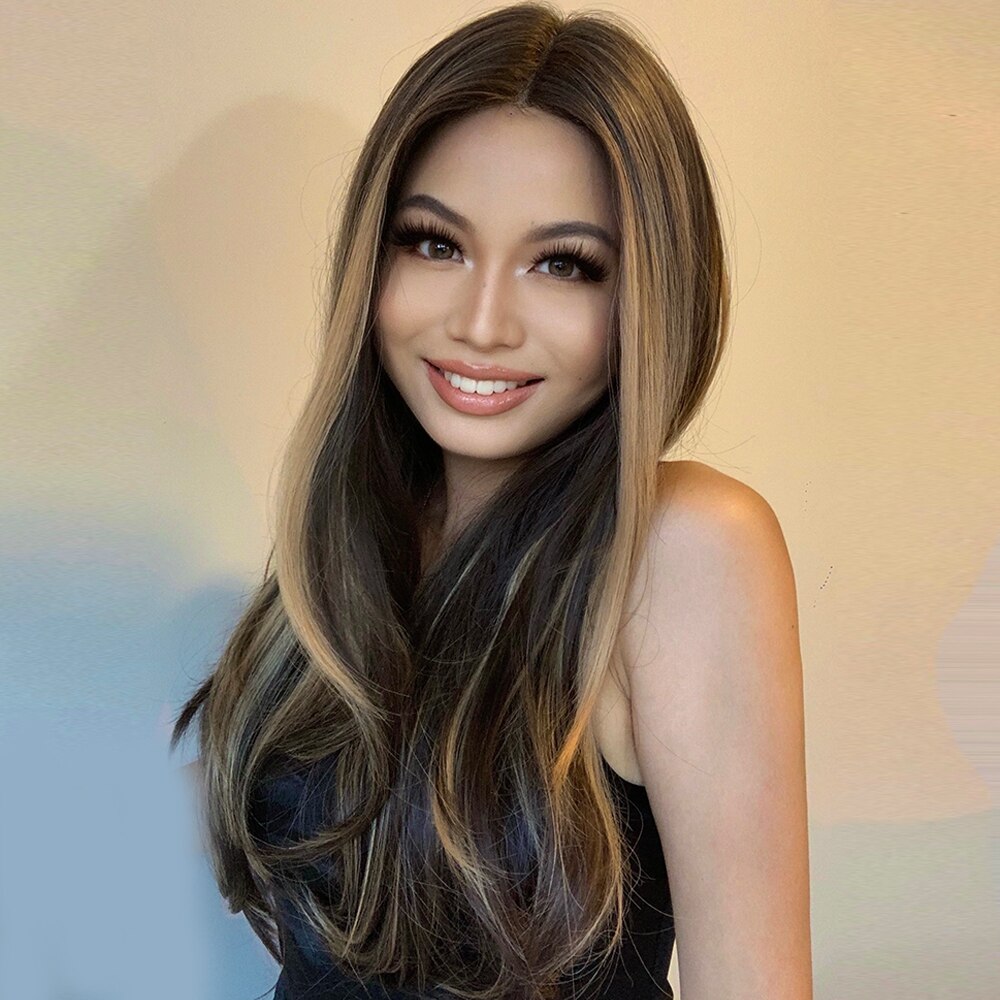 Playing with the part of a wig is very important and this is important because wigs come in a certain parting. Customising the part to your liking makes it one step closer to creating a natural look.
4. Wear a Wig cap
Wearing a wig cap is the best way to ensure that your natural hair is secure and as flat as possible under your wig. We will continue to say this as much as possible, "you need your blonde hair wig to look natural.
5. Stay away from synthetic wigs
Blonde synthetic Wigs are not only known for excessive shedding but also looking very plastic and shiny. Since synthetic wigs are a combination of fibres and not human hair it tends to tangle up and create knots. We're not saying stay away from them all together but know that the life expectancy on these units are very short especially when they come in blonde shades. We would hate for your first time trying a blonde wig to be a bad experience. On the upside synthetic blonde wigs are perfect for those who are scared to invest too much money in a permanent hairstyle. With these options, you get to try a temporary look for a low cost and get the best of both worlds. If you start to fall in love with the blonde colour, you can then take the time to invest in a better-quality wig that will last a more extended period.
6. Use light hair products on your blonde wigs
One thing you want to stay away from is using heavy styling products on your blonde wig. The oilier the strands are, the stringier and more unappealing they will all look. Try opting for lightweight styling products such as hairsprays, serums, and mousse. Stray away from heavy gels, hair cream, and hair thick hair lotion.
7. Keep blonde wigs out of the sun
I know we all love the sun. Unfortunately, overexposure to the sun is not only damaging to your skin but your blonde wig as well. These UV rays can dry out the strands and turn your blond hair into a brassy shade of orange. If you do plan on stepping out to the beach or any event outside we encourage you to wear a gorgeous hat that can protect your hair. Another option is investing in a UV/ heat protectant serum. You can rub the serum throughout the wig unit before leaving the house, and it can ensure that your blonde hair doesn't change colours on you right before your eyes.