Whether you are new to wigs or you are a pro at wearing wigs, it's only natural to wonder how to care for your synthetic wigs. Keeping your wigs cared for properly is essential to having a long-lasting wig.
Granted, synthetic wigs are affordable and will not last as long as human hair wig but still, it needs to be cared for, how can you achieve this?
How to maintain your Synthetic Wigs daily
At Eternal Wigs we offer a range of premium synthetic wigs, they are easier to maintain and last longer. Unlike some other synthetic wigs that have unnatural look.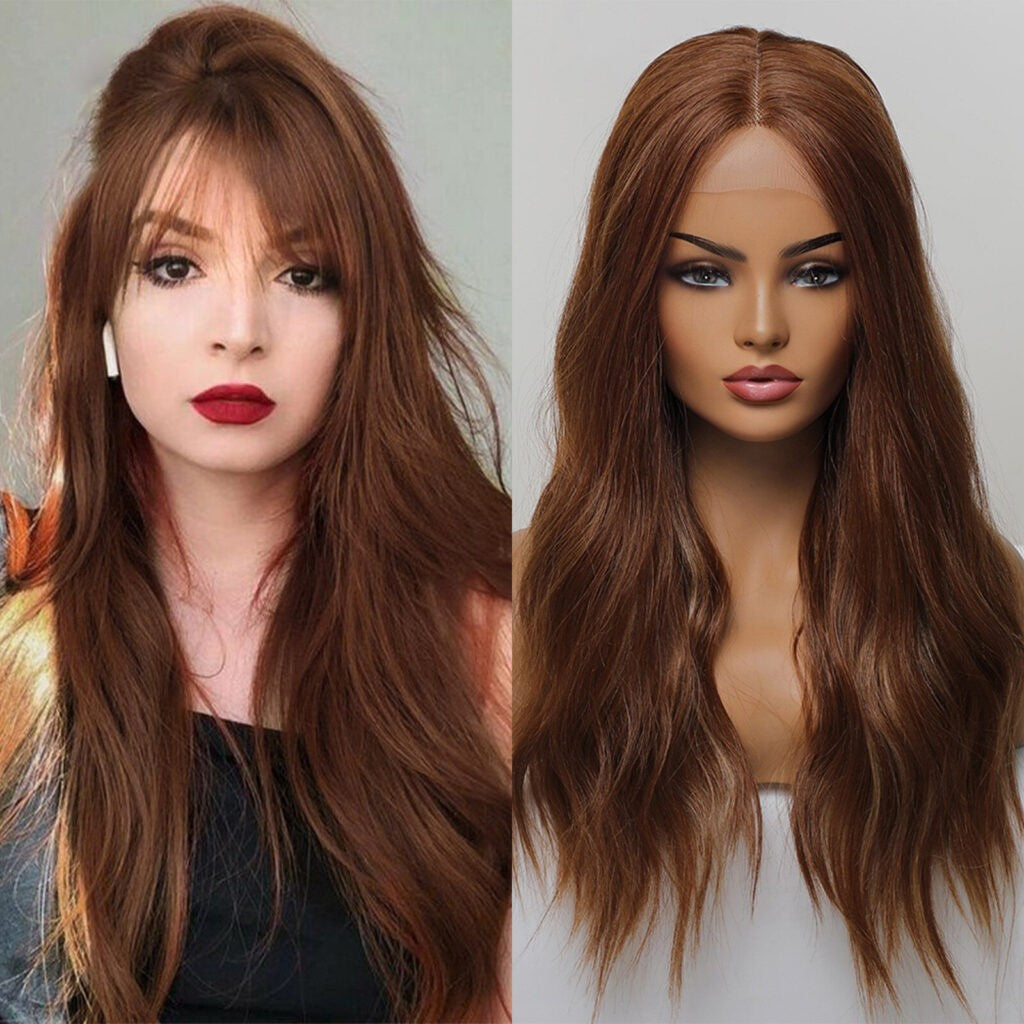 How to wash your Synthetic Wigs
It's important to handle your synthetic wig with care, if you do not have one, purchase a wig bag and place your synthetic wig in there.
Try not to wash your synthetic regularly, washing it regularly can make it tangle easily which might make the synthetic wig unusable. We recommend washing the wig after every 6-8 weeks.
Use products that are synthetic wig friendly and we recommend not using any harsh chemicals because this can damage the wig.
Use conditioners that help soften the fiber of the wig and provide luster to the wig
After every wash, air dry the wig loosely on a wig stand or if you don't have one, you can try using a hanger to do this. We recommend minimal heat to be used on the wigs especially synthetic wigs because they are prone to tangling very easily.
We advise if you must use heat, then read the recommended information around what the heat temperature should be from the company you purchase the wig from.
If your purchase one of Eternal Wigs, we recommend not using heat temperature over 180 degrees centigrade or 350 degrees Fahrenheit.
How to style your Synthetic Wigs
Use specific products that are recommended for synthetic wigs only. If you have a wig stand, you might want to try using this to style your wigs which will make this easier, if not you can use a wig cap on your head, put on the wig and style as desired. As noted above check what temperature should be used on your synthetic wig before using heat tools on your wig.
Styles you can achieve with synthetic wigs are simple trims, styling with heat etc.
What should be avoided with Synthetic Wigs
Avoid twisting your wigs, try towel drying them before air drying the wig
Avoid using heating tools that are not specifically designed for synthetic wigs
Try to avoid brushing your wig when wet cause this can cause it to really tangle.
What kind of products to use for synthetic wigs
We recommend using products that are safe to use on synthetic wigs, most brands will not state this on the packaging, but do go for mild shampoos and conditioners.
Conclusion
Synthetics are affordable to own and because they are made from chemical fibres unlike the human hair wigs, they are to be cared for and treated with the right products to ensure they last longer and you get value for what you paid for.
At Eternal Wigs, we offer a range of premium wigs so check out the wigs that we have on offer here and we also explain how to wear a synthetic wig.