It's amazing how many ways you can style and wear one human hair wig. That has always been a huge advantage of human hair wigs over synthetic wigs. You get so many styling options with one wig and this makes it perfect for people who love trying new looks. If you've ever wondered what to do with your human hair wig because you're bored of wearing it the way it came, this article is for you. Here, we go through 7 different ways you can style and switch up your human hair wigs.
7 Ways to Style and Switch Up Your Human Hair Wigs
Colour it
Add some curls
Go straight
Reduce the length
Change the parting
Be versatile in everyday styling
1. Colour it
This is one obvious way to change the look of your wig. Real human hair wigs take colour easily so if you no longer want your hair in black, you can add some tint to it or change the colour completely.
2. Add some curls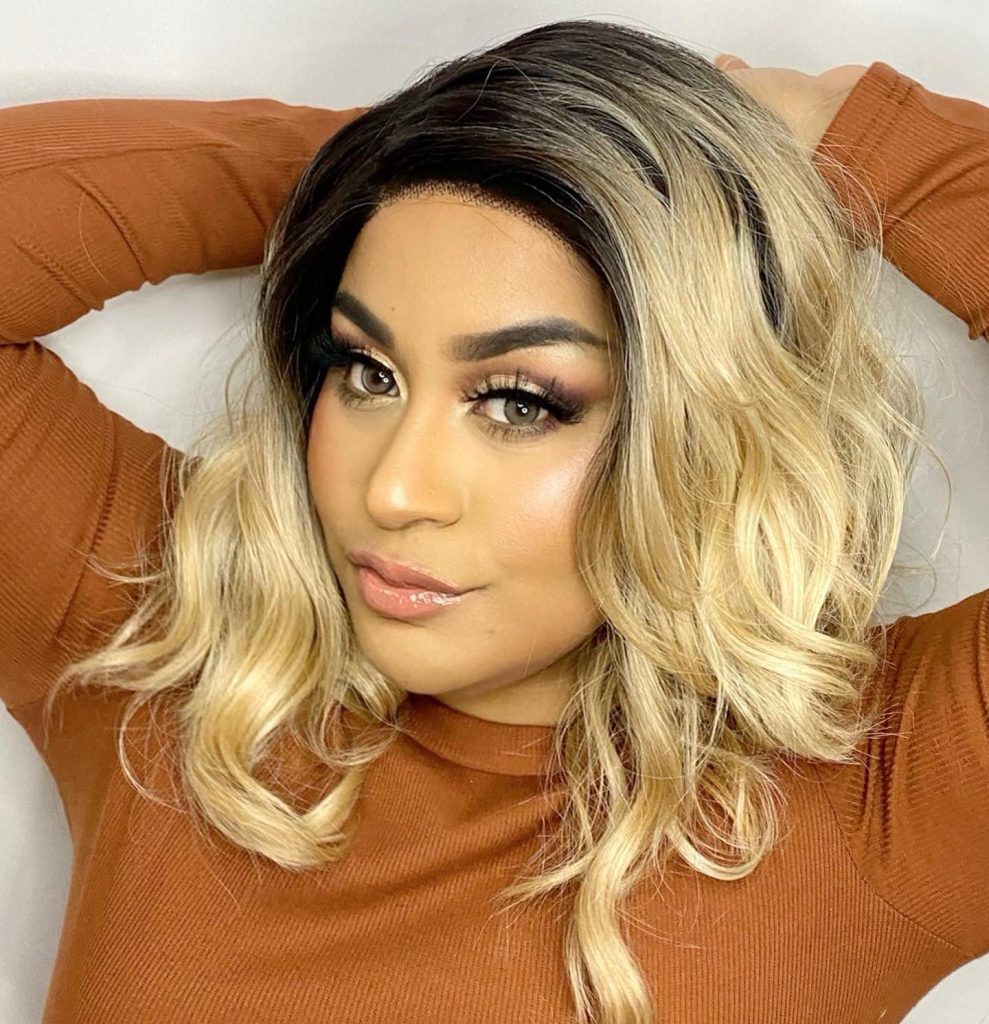 Hair that you often wear straightened can take on a different shape and give you a totally different look when you add some curls. You can opt for a wet curl look by applying water and/or a leave-in conditioner. Alternatively, you can add curls with a curling wand. You could even switch from waves or large curls to small-sized curls.
3. Go straight
Curls are fun to wear. They are eccentric and give "big hair vibes". But sometimes, you might really just want the laid-back, straight hair look. The good thing is that human hair wigs allow you have both. So when you're tired of wearing your wig with waves or curls, you can use a hair straightener and enjoy your new look.
4. Reduce the length
Unlike the other styling options in this article, this is irreversible. So you want to be sure you really want your wig shorter before you use those hair shears. Once you're certain you want to shorten your wig, you can either take it to a professional stylist or do it yourself.
If you're taking the DIY route, ensure that your cut is equal and some sides are not longer than the others. One way to do this is to fold the wig in half from ear to ear and lay on a flat surface, then measure and mark the point you want to cut before proceeding to trim the hair.
5. Change the parting
Left side part, right side part, middle part, no part – you can try them all. Changing the parting of your wig is an easy, no damage method to switch up your look, especially if the front construction of your wig has a closure or frontal lace.
6. Be versatile in everyday styling
Another easy way to switch up your human hair wig is to change how you style the wig with your everyday look. You'd be surprised how different your looks can change when you pull back your hair in a ponytail or bun on some days and let it all down or do a half-up-half-down on other days.
Other styling options
Human hair wigs let you explore, so if you're yearning for a switch-up in your look, you can try other styling options like adding a fringe or bangs to your wig or even turning it into a bob wig.
Wrapping Up
Colour it, curl it, straighten it, cut it if you want, and you'd find that you can do so much with your human hair wig. A word of caution though – multiple styling and frequent use will affect the lifespan of your wig so moderation is key. If you don't mind replacing the wig in a few months or a year, then you can go all in. Whichever you choose, you can be sure to rock the versatility of your human hair wigs as long as they are of premium quality.