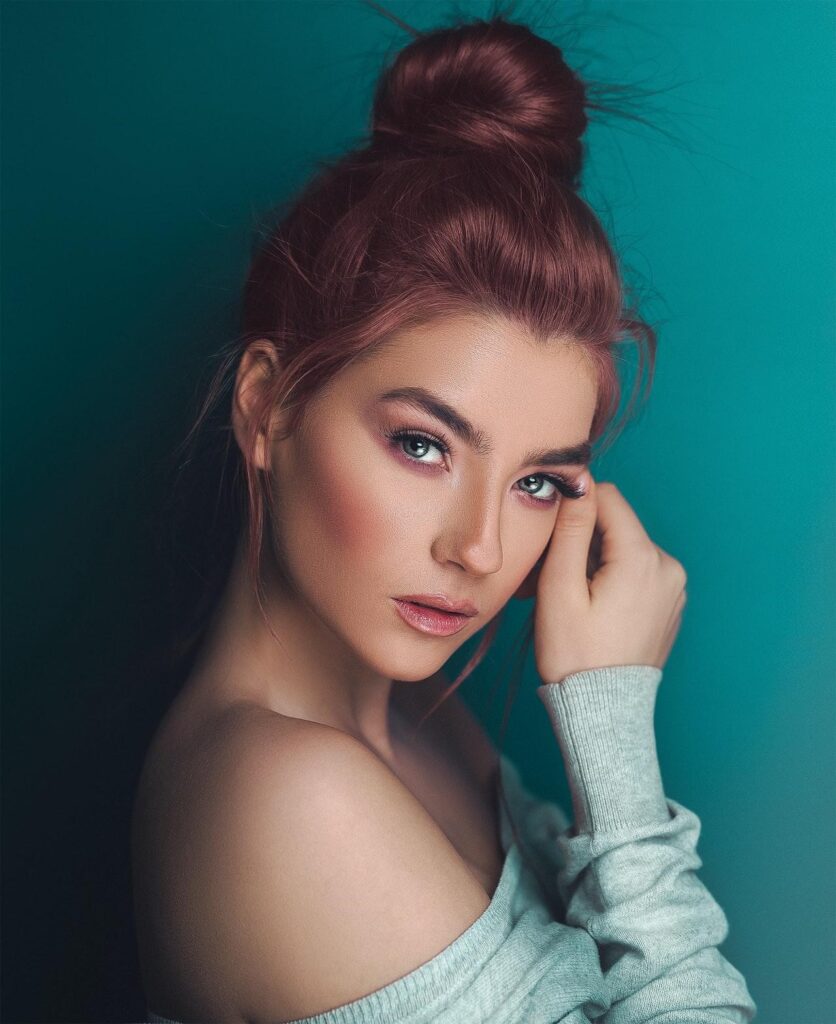 Scotland is home to some of the most beautiful people, but can we say the same about their wigs?
The answer: It depends on where you check.
So in this guide, we'll show you how to find the right human hair wig in Scotland. Keep reading.
Why Choose Human Hair Wigs?
Before we proceed, let's explain why we recommend human hair wigs.
Every wig wearer wants to know if they should pick human hair or synthetic wigs. In reality, Both types of wigs have their pros and cons.
But when compared with synthetic wigs, human hair wigs offer:
Better versatility in terms of styling. Many synthetic wigs aren't heat resistant and cannot withstand heat from curling irons and hair dryers, so you have to look for heat-less options to style them. On the other hand, almost all human hair wigs can be styled with heat.
Lasts longer than synthetic wigs. Human hair wigs can last as long as one to three years (or more) with proper maintenance. However, most synthetic wigs have a shorter lifespan of four to six months.
Looks more natural. Human hair wigs look natural and blend better with your hair than synthetic wigs.
Human hair wigs can be colored. Besides more versatility in styling, you can change the color of your human hair wigs to switch things up from time to time.
How to Find the Right Human Hair Wig
Finding the right human hair wig in Scotland is as easy as wearing a wig. Pay close attention as we explain below:
Find the Right Wig Cap Construction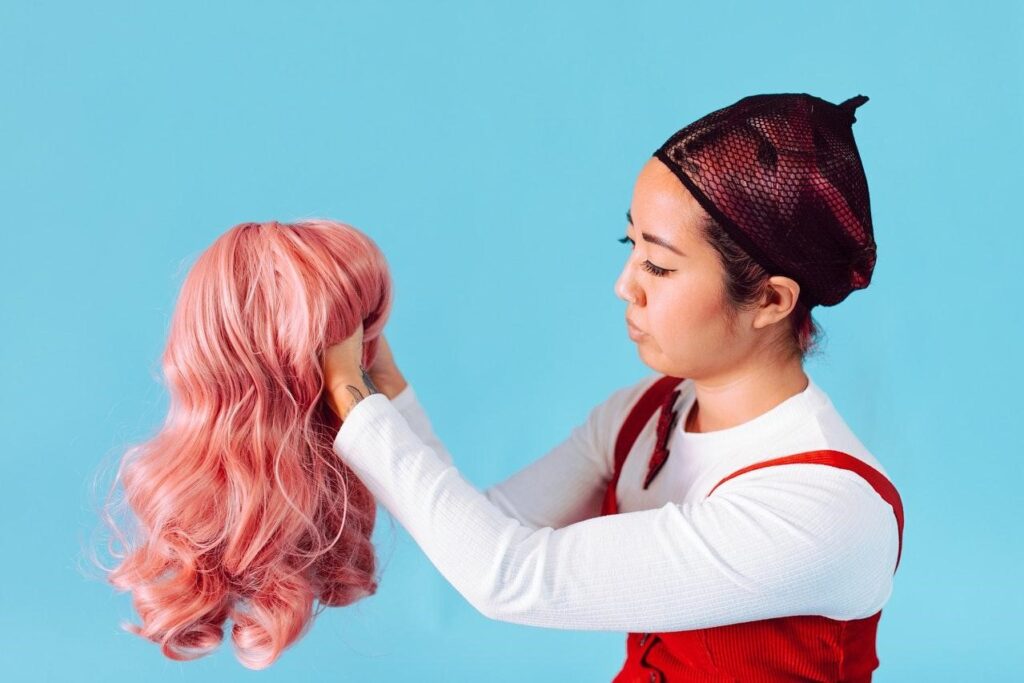 Your natural hair size plays a role in the cap constructions that are suitable for you. Your hair may be short or long, or maybe you have alopecia (totalis or universalis).
This makes the construction of the wig cap especially important because it significantly affects the comfortability of the wig. There's no point wearing an uncomfortable wig.
So you'll have to select from various wig cap types like lace front wigs, hand-tied wigs, wefted/open cap wigs, etc.
Once you find the perfect wig cap construction, the next step is to select a style for your wig.
Select a wig style
Here are a few things to consider when selecting a style for your wig:
The wig's length (do you want a short, medium, or long wig?)
You'll want a wig that complements the shape of your head.
How thick do you want the wig to be?
Color of the wig (you can recolor human hair wigs, unlike synthetic wigs)
Go shopping
After making up your mind about the wig style, it's time to shop for your dream wig.
There are many places in Scotland where you find the right human hair wigs. Your options include physical or online stores, which we'll discuss in the next section.
Where to find the Right Human Hair Wig in Scotland
So you're in Scotland looking for a wig? Here's where to look:
Online stores
With online stores in today's world, you can be anywhere in Scotland and still buy a wig without having to leave your location.
A simple google search for "where to find a real hair wig in Scotland" will show your many reputable online sellers that either reside in Scotland or ship to the country.
You can even find the perfect human hair wig right here from our store.
Physical Locations
If you don't want to wait for your wig to arrive, you can go to various physical stores and places that sell human hair wigs.
Some places where you can find human hair wigs in Scotland include:
Wig shops and boutiques
Hair loss clinics
Beauty supply stores
Salons
Local department stores
With this information, you can go into Scotland and find the right human hair wig. Bye for now, see you soon.