Human hair wigs have become an increasingly fashionable trend; if you're looking to switch up your hairstyle, try out new hair color, or just increase your hair length, you don't have to spend hours and hours at the salon to do that. You can get a quick and temporary look for yourself through wigs. However, it can be daunting and overwhelming to buy a wig for the very first time, especially with so many brands to choose from. With a wide spectrum of colors, styles, lengths, and materials to choose from, it can be pretty exhausting to find the perfect wig for yourself. But there's no need to fret over this! We've got a few tips for you to find the best human hair wigs for yourself.
What Is a Human Hair Wig?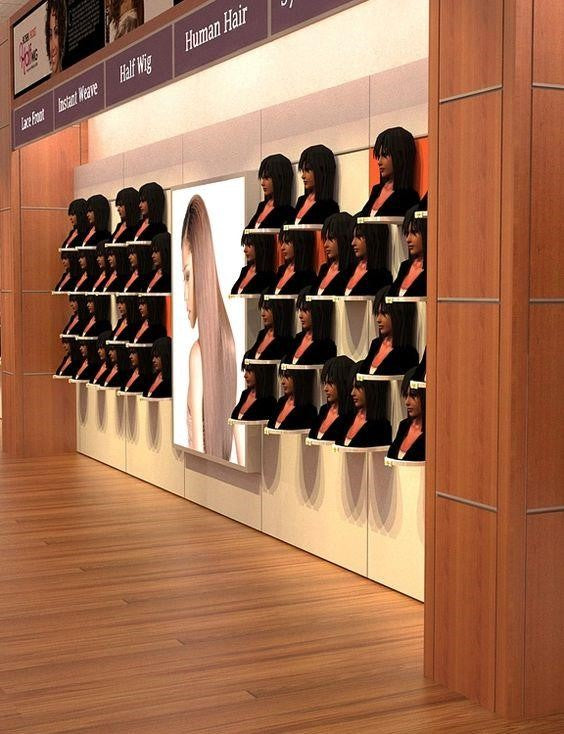 Manufactured out of real human hair, these real human hair wigs were designed to give their users a more natural, chic, and polished look. It is a slightly more luxurious option as compared to synthetic hair wigs, which usually tend to give off a fake, plastic look with an unnatural shine to them. Human hair wigs are made out of natural human hair, taken from various ethnicities to mimic their hair type's properties. These wigs can be styled, colored, and cut just like real hair. Although this option can be slightly more expensive than synthetic wigs, it's a good investment if you plan on changing up your hair look more often.
Buying a Human Hair Wig for the First Time
Categorized as a luxurious item, human hair wigs can be quite costly. As a first-time buyer, you should research to ensure that the wig will be perfect for you. The tips given below will help you in your purchasing decision.
1. Decide on a Cap Construction
Once you've decided to buy a human hair wig, the second most crucial step is to find a wig cap that is the perfect fit for you. Having the right cap construction is key to having a wig that fits you comfortably and can be styled with no issues. It also helps you in determining your hairline and hair part. There are various cap constructions that you can choose from, including:
· Lace front: A lace front cap consists of lace, typically of the user's skin tone, to seamlessly blend in with their forehead and create a natural-looking hairline. A lace front requires knotting 2-3 pieces of your hair within the lace, with the process being known as ventilation.
· Close front: Unlike a lace front, there is no ventilation process for this cap construction and the hairline of the wig simply fits in with your natural hairline. A close front is usually used for hairstyles, such as bangs, where the hairline is not visible.
· French top: This consists of two types of materials; a monofilament and a lace. The monofilament in a French top is used to cover any knots made with the lace, giving off a more natural and polished look.
2. Select a Wig Style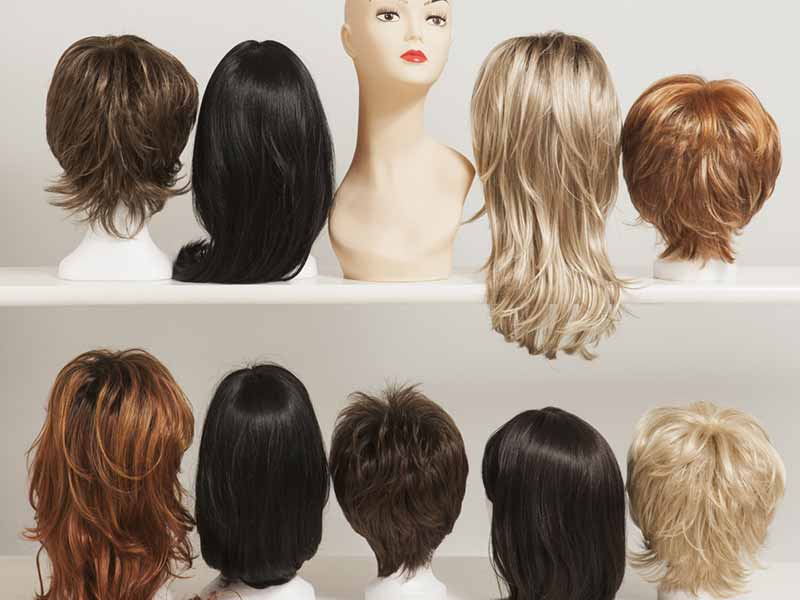 Once you're done constructing your wig cap, it's time to have some fun! Browsing through various wig style options, though time-consuming, can be pretty exciting when you are wig shopping. If you have fine, naturally blonde hair, then it's recommended to pick a wig style that closely resembles your natural hair; this will make the entire fitting and styling process easier for you. However, you can step out of your comfort zone and pick out any new styles you'd like to experiment with. You can use certain factors to choose the perfect style for yourself, such as:
· Your face shape: Certain styles go well with specific face shapes. For instance, long hair helps elongate a round-shaped face, whereas a short bob cut looks tremendous on rectangular-shaped faces. Experts recommend picking out a hairstyle that flatters your face shape.
· Length: If you're looking to experiment with short hair, then there's no need to buy a long hair wig. Styling this wig will end up being costly for you, as compared to buying a wig with a shorter hair length. When you're purchasing wigs, it is always better to buy a wig that is closest to the length that you want, and then style it according to your preference.
· Biological hair type: If you're someone who has always had fine hair, then transitioning to wearing a full and thick human hair wig can prove to be slightly difficult for you. The wig might initially feel awkward and heavy on your head, so it's recommended to slowly ease yourself into the process by purchasing wigs that are closer to your natural hair type.
· Color: Before you finalize a color for your wig, try on wigs of varying colors to find the one that perfectly matches what you're looking for. You can even try out funky colors like pink, blue, and silver if those colors speak out to your more. Remember, wigs are about experimenting and customizing your identity, so feel free to go crazy!
There are no particular set rules when it comes to human hair wigs, and you can select whichever wig you feel is best for you.
3. Measure Your Head Size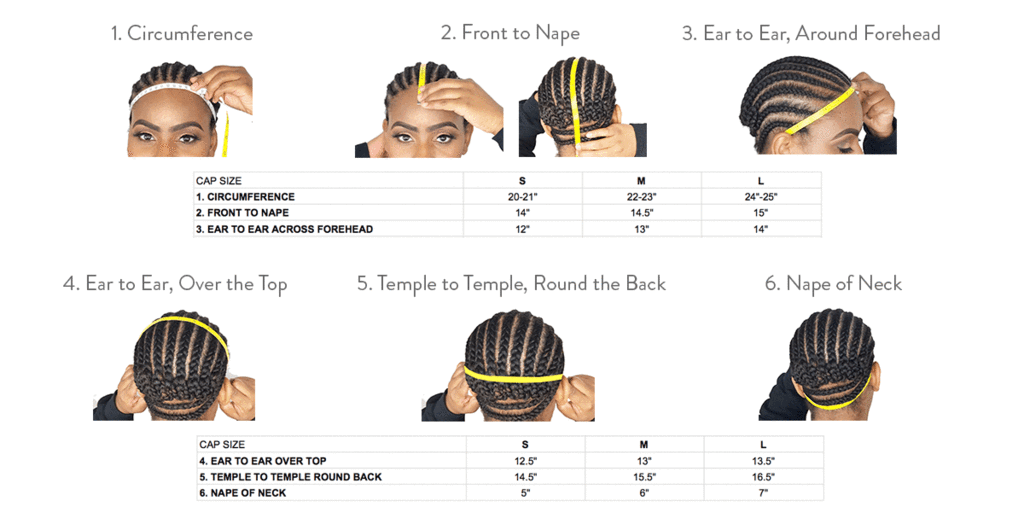 An average head size is used for manufacturing wigs, but they don't always fit everyone. To make sure you get a wig that fits you perfectly, measure your head's circumference and get the right size for yourself. Some wigs also come with elastic bands to ensure that the wig is comfortable and secure on the wearer's head.
Finding the best realistic wigs for yourself can be quite a task; for this reason, going to well-reputable places known for their quality care and customer service is preferable. Experts suggest that the best human hair wigs can be found at popular stores with slightly more expensive wigs as compared to other stores. Although having a high cost does not necessarily mean that the quality will be high, when it comes to human hair wigs, the hair quality is known to be 70% better compared to competitors. It's even better if the store in consideration has physical shops as well as online; this allows you to manually try out wigs on yourself instead of just guessing and estimating the fit of the wig, and then being disappointed with the result.