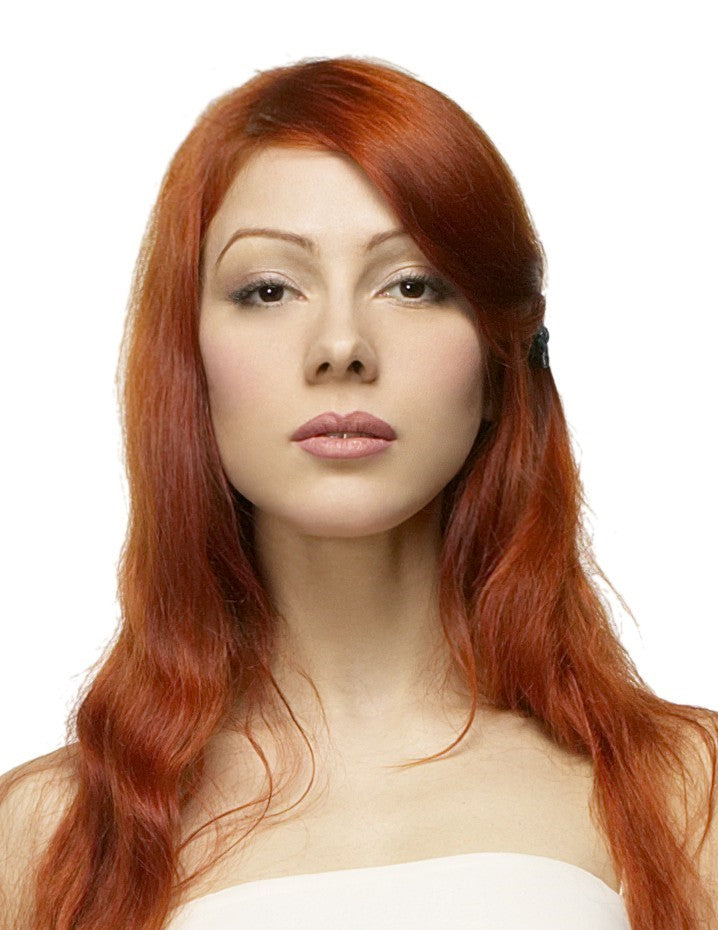 Wigs have become the number 1 tool in helping women boost their confidence. Wearing a wig allows you to change your hair look without any permanent changes. It also helps rebuild your confidence after hair loss issues. And with various styles, textures, colors, and lengths to choose from, it can be quite a chore to go wig shopping. The trickiest part about shopping for wigs is deciding what cap construction to choose. In addition to this, it should be natural and reliable. For this reason, professional hairstylists consider lace front wigs to be the best option due to the benefits they come along with. Keep reading to find them out.
What are lace front wigs?
Lace front wigs are usually customizable and have human hair attached to them onto sheer lace. These wigs are made out of real human hair and mimic the properties of natural hair. One common misconception that most people have is that lace front wigs can only be worn by black women. However, this is not true. Lace front wigs are made of human hair from different ethnicities and can be worn by everyone regardless of race.
This type of wig can be worn by gluing it onto your scalp and trimming off the excess lace. You can also use a wig grip to secure the wig onto your head if you're looking for an alternative. You can also tie 3 pieces of your natural hair onto lace front wigs to make them more secure.
1. It seamlessly blends in with your hairline
Everyone loves wearing a natural-looking wig. We recommend you invest in a high-quality wig because compromising on quality can make your hair look quite awkward. The issue of having an unnatural-looking hairline can be solved with lace front wigs. These wigs are made from real human hair, attached to a sheer lace that seamlessly blends in with your scalp and natural hairline. The lace is supposed to be the color of your skin tone so that it gives off a more realistic look; however, it is also possible to dye the lace to make it match your skin tone. A pre-plucked hairline also allows you to try on front lace wigs to alleviate your appearance.
2. Durability and Breathability
Yet another advantage of lace front wigs is their breathability. These wigs are known to be more lightweight and comfortable. Lace front wigs are made out of sheer lace or mesh, making air permeability much better than other types of wigs. Wearing wigs for extended periods can be uncomfortable and cause your scalp to sweat, but lace front wigs tackle this issue of breathability. These wigs have a more natural-looking cap construction instead of a one-size-fits. Customizable cap constructions can make the wig fit securely on your head, making it a perfectly suitable option for daily use.
3. Perfect Quality
Having a good quality wig can make all the difference to your appearance. Lace front wigs are made of real human hair, meaning they appear and act just like human hair. With the increasing popularity of wigs these days, lace front wigs are becoming more and more accessible to users now. With lots of wig stores in the market, every store strives to provide high-quality lace front wigs to its customers. Although these wigs are a bit pricier, they can easily be customized and styled to change your look without committing to it.
It's essential to do some research before buying a lace front wig because investing some time can save you money in the long run. Shortlist 4 to 5 stores, check their online reviews and compare their prices so that you can make the right decision.
4. Various Styling Options
By far, lace front wigs have proven to be more versatile when it comes to styling as compared to other types of wigs. The wigs only have a wig edge at the back of the neck, which results in a more voluminous look for the wearer. If you want to make different hairstyles, lace front wigs can be a great choice as these wigs can be cut, colored, and customized easily. Always look for the wigs that look closest to your natural hair texture. This will make it easier for you to figure out which style to adopt and what cut and color will enhance your overall look.
5. Protects your Hair
Wearing a lace front wig can help protect your natural hair from dirt, dust, and smoke. Wearing a wig also means that you won't be touching your hair more often, allowing them to grow stronger. Instead of anxiously and impatiently waiting for natural hair to grow out, most people opt to wear wigs and give their natural hair enough time to grow. Since you'll be wearing a wig, you won't use as many products on your hair or styling as often. You will also be styling it less often; there are certain hairstyles such as braids and twists that cause stress to the hair, this will help your hair grow longer and stronger. Multiple individuals wear lace front wigs as a way of protecting their hair.
Without a doubt, it can be said that custom lace front wigs can be quite beneficial for anyone. Wearing a lace front wig will drastically change your look and help protect your hair and boost your confidence. With a wide variety of wig options in the market, it is better to go for a lace front wig if you're looking for a stylish yet comfortable solution. Finding the right wig is daunting and we hope this blog will help you make the right decision. Feel free to share your experience in the comments.