How much is 'too much' for the price of a real hair wig? Or what is the minimum cost, below which you should begin to be wary of the quality of the wig? If you're trying to keep a balance between premium quality and your budget, these questions are worth considering.
A high-quality human hair wig costs around $600-$800. You can always get more premium Wigs that can cost up to $1500-$200.
To help you buy better, this article takes a look at how much a real hair wig costs in the UK.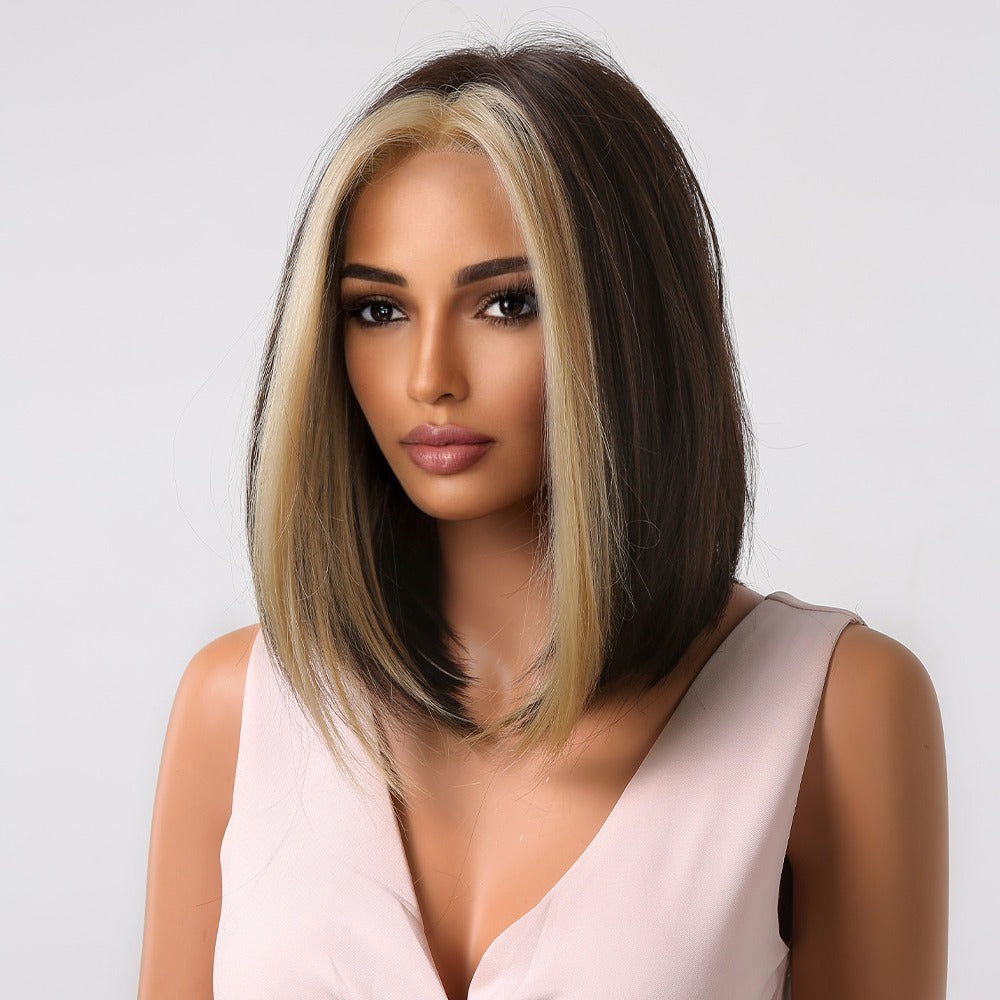 How much does a real hair wig cost?
As you may have guessed or noticed, there is no 'one price fits all' with real hair wigs. This is because factors such as the human hair used for the wig, as well as the construction/wigging process, influence what price each wig store pegs their wigs at. Let's take a closer look at how these factors affect the cost of real hair wigs.
Human hair used
There are different types of human hair used for real hair wigs. Whether the hair is Remy, Brazilian, or virgin will affect the cost of the wig, as these hair types are sourced differently. Remy hair wigs, being the 'premium' type, will naturally cost more than other wig types.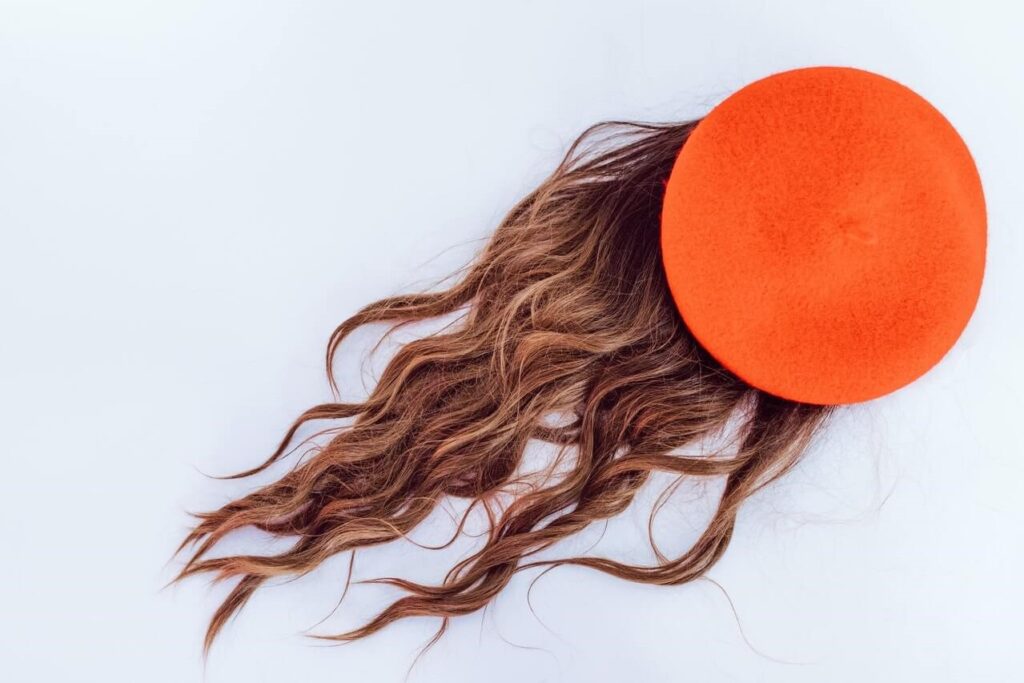 Wigging process
The entire effort and cost of obtaining the hair, cap, and other tools/machinery, as well as constructing the human hair bundles into a wig, will all factor in the total cost of the finished wig. This effort and cost vary from country to country, store to store, and wig to wig. Thus, it results in the varying prices of real hair wigs.
While prices vary from store to store due to these factors, on average, a real hair wig can cost between $600 to $5000.
Of course, it is possible to find a wig that costs slightly below the minimum $600 or slightly above the maximum $5000. After all, that's how averages work. However, a wig that is priced well over $5000 ($9000, for example) might be a rip-off. In the same way, a $20 wig is very likely not made of real human hair. Even if it is, the quality may have been compromised, or it may be a blend with synthetic, factory-produced hair.
Cost of real hair wigs in the UK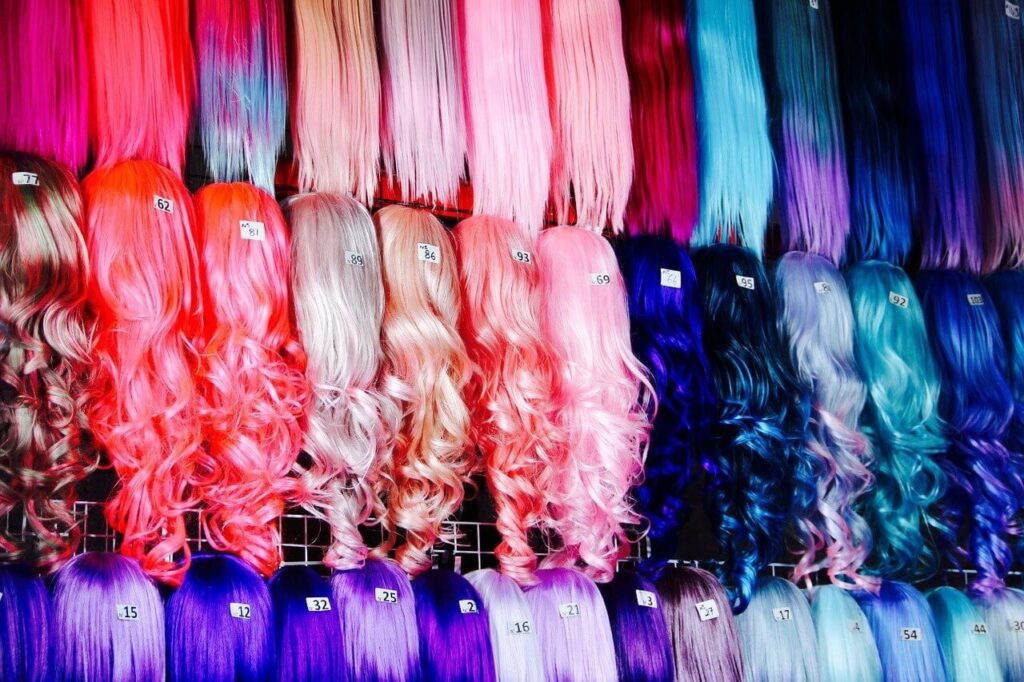 In the UK, the cost of real hair wigs falls anywhere from £300 to £3000. The reason behind this wide range is the same as the factors discussed above – the source of hair and workmanship.
Determining Your Preferences
Alright, let's dive into the exciting part – figuring out what you really want in a human hair wig! It's like picking your favorite ice cream flavor; there are so many options, but one is bound to make your heart skip a beat.
Length and Density Drama: Short or Long, You Decide!
Imagine standing in front of the mirror, ready to transform. Do you see yourself rocking a chic pixie cut, the kind that says, "I'm here, and I'm fabulous"? Short hair wigs are like the rebel yell of the wig world – bold, sassy, and low-maintenance. Now, picture yourself with long, flowing locks that cascade down your shoulders, giving off major goddess vibes. Long-hair wigs bring drama and versatility. So, which side of the hair spectrum does your heart lean towards – short and sassy or long and luscious?
Color Me Fabulous: Embrace Your Inner Chameleon!
Now, let's talk about colors, my fellow wig aficionado. Are you feeling the classic, timeless allure of brunette hues? Or perhaps you're ready to turn heads with a fiery red that screams confidence? Blondes may have more fun, but hey, you can be the judge of that. Choosing the right color isn't just about matching your natural shade; it's about expressing your personality. Fancy a change? Go wild! After all, it's your time to shine, and the color palette is your playground.
Style Vibes: Straight, Wavy, or Curly – Ride the Wave!
Alright, let's get down to the texture of the matter – straight, wavy, or curly. It's like choosing the perfect wave at the beach. Straight styles are the sleek, sophisticated waves that whisper elegance. Wavy styles bring that effortlessly chic, sun-kissed vibe – like you just strolled off the beach. Now, picture yourself with those bouncy, playful curls that dance with every step. Your style choice is your signature dance move, so which rhythm are you feeling today?
The Budget Balancing Act: What Can Your Wallet Handle?
Ah, the inevitable talk about money – because, let's face it, even our dream wig needs to fit our budget. Shorter wigs might be the budget-friendly quick snack, while those long, luxurious tresses could be the gourmet meal that requires a bit more financial love. It's not about breaking the bank; it's about finding that sweet spot between fabulous and financially sensible. It's the wig equivalent of deciding between a cozy local cafe and a fancy restaurant – both delightful, but one might need a bit more moolah.
In the grand tapestry of wig preferences, you're the artist holding the brush. Whether you're painting with short strokes or creating a flowing masterpiece, remember – this is your canvas. So, what's your masterpiece going to look like? It's time to unleash your inner wig connoisseur and let the styling adventure begin!
Factors Affecting Cost: Decoding the Price Tags on Your Dream Hair
Ready to unravel the mystery of why some wigs break the bank while others are budget-friendly? Let's dive into the fascinating world of what makes a human hair wig cost a pretty penny – or not.
Hair Type and Quality: The Gold Standard
Alright, listen up, budget detectives! The first clue to the cost puzzle is the hair type. Picture this: you've got virgin hair, the untouched, pure gold standard. It's like having a rare gem in your hands – luxurious, top-notch, and a bit on the pricier side. On the flip side, non-virgin or processed hair is the more accessible cousin. It's still fabulous but without the hefty price tag. So, when you're eyeing that wig, ask yourself, "Am I going for the Rolls Royce or the stylish sedan of hair?"
Wig Construction and Cap Type: Crafting Perfection
Now, let's talk about the construction site. Hand-tied wigs are artisanal, handmade marvels – each strand carefully placed, a true labor of love. It's like having a custom-made suit – precision and perfection come at a cost. On the other hand, machine-made wigs are the factory-produced wonders. Efficient more affordable, but perhaps a bit less personalized. It's the difference between a handcrafted watch and a reliable everyday timepiece. Which one suits your style – the bespoke creation or the reliable workhorse?
When it comes to cap types, think of it as choosing the foundation for your wig house. A full lace wig is like the haute couture gown of wigs – breathable, flexible, and oh-so-comfortable. But, of course, that comfort comes at a price. Lace-front wigs, on the other hand, offer a taste of luxury without breaking the bank. It's like choosing between a five-star hotel and a cozy bed-and-breakfast. What level of wig real estate are you ready to invest in?
Length and Density: It's All About the Drama
Let's talk length and density – the drama queens of wig factors. Longer wigs with higher density are the divas of the wig world, demanding a bit more attention and, you guessed it, a heftier price tag. Shorter wigs with lower density? They're the low-maintenance pals, equally fabulous but a bit more wallet-friendly. It's like deciding between a lavish Broadway production and an intimate off-Broadway show – both stellar, but one might require a bit more of your spotlight.
In the grand scheme of wig shopping, understanding these cost factors is like having your decoder ring. So, when you see that price tag, remember, it's not just about the number; it's about the quality, the craftsmanship, and the vibe you're going for. It's time to decode those wig price mysteries and find the perfect match for your style and budget!
Final Thoughts
Even if you've been buying wigs for ages, it is important to ensure that, for the current market, you are getting a fair deal with the cost of your wigs.
Remember, how much a good quality human hair wig costs depends on several factors, including the location of the wig store and where they source their real human hair bundles from. As human hair wigs vary in type, style, and wig construction, these differences can also affect the actual cost of the wig you seek to buy. However, all factors put together to bring the average cost of real hair wigs to $600-$5000 (or £300-£3000), as seen in this article.
So, the next time you see the price tag of a wig you like, you can confidently add it to your cart, knowing it's not overpriced. And even though the price does not directly equate to its quality, there are high chances that an underpriced wig is of low, compromised quality.
Eternal Wigs has a vast collection of wigs with uncompromised quality at affordable prices – just what you need to get the best value for your money.