Hair loss can be caused by various reasons such as genetics, age, illness, and chemotherapy. If you are going through the same problem, you can use hair wigs to cover up hair loss and achieve fuller, more natural-looking hair. Human hair wigs and wigs for women are available in various styles, lengths, and colours.
In this article, we'll discuss a few places where you can find women's hair wigs in Scotland, we'll also share some tips to choose the best wig for you.
Keep reading!
Why should I buy real hair wigs?
You might be thinking, why should I buy real hair wigs. Here is the answer:
As the name suggests, real hair wigs are prepared using natural and real human hair to look more natural. You can style these wigs easily, just like your natural hair. In addition to this, you can colour and cut them as you would do your hair.
Human hair wigs are durable and can be used longer than synthetic hair wigs. No need to remove them before going to bed you can keep them on your head for weeks. These wigs can stay on your head even when you go to the gym. Just like your natural hair, these wigs require a little maintenance to keep them look natural.
1.   Wig Shops
There are many wig shops in Scotland, selling a large variety of new and used wigs. Parrucche Wig & Hair Boutique, Omoge Hair, and Eternal Wigs are some of the well-known wig shops. You can choose the length, colour, and style of wig according to your preferences.
2.  Online Retailers
Many online retailers sell hair wigs in Scotland, Judy Plum Wigs, Ralph Crook, and Crown Couture are some famous online retailers. You can find machine-made, monofilament, and lace front wigs in these stores. Some online auction sites like eBay offer various hair wigs at reasonable prices.
Read online reviews of real customers before making a purchase. This way, you will be able to understand the quality of their products. Checking their return or exchange policy is also essential to be on the safe side. If you are about to buy a second-hand wig, inspect it properly for any damage.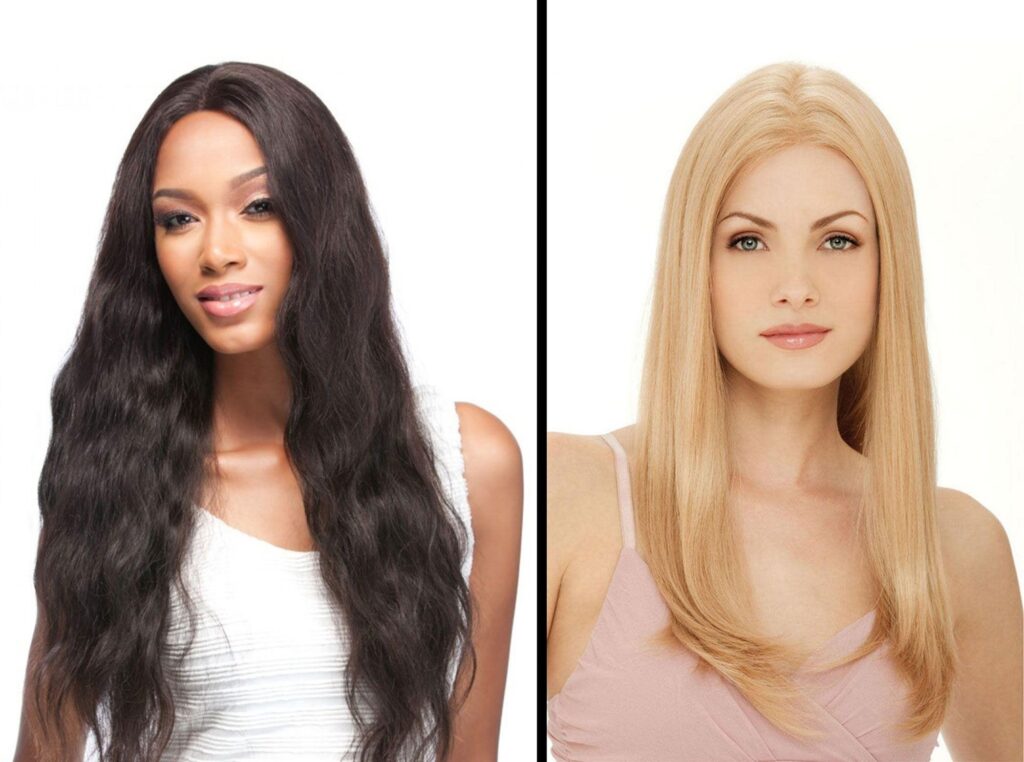 3.  Salons
Some salons in Scotland also sell hair wigs, including L A Hair Solutions, Crown Couture Hair Salon, and Bossladyz by Asha. Before purchasing a wig from a salon, you should request a consultation to get an idea about the best wig that suits you. Some salons customise hair wigs as per customers' requirements. Before purchasing a wig from a salon, ask them about the source. Because if they get their wigs from an unreliable source, the quality will not be good enough, and you will not be able to use them for a long time.
4.  Hair Loss Clinics
Many hair loss clinics are present in Scotland that sell hair wigs. Trendco Edinburgh (A&A Studios and S J Hair Loss Specialist Ltd) is one of Scotland's well-renowned hair loss clinics. You can find both new and used hair wigs at these clinics. The prices of their wigs are usually higher than the other three options.
5.  Beauty Supply Stores
Many beauty supply stores in Scotland sell hair wigs. Sally's Beauty Supply, CosmoProf, and Superdrug are some popular beauty supply stores selling hair wigs. You can find synthetic and human hair wigs at these stores. These stores have a wide range of wig colours; you should see the one that matches your hair colour and look natural.
6.  Wig Boutiques
The Wig Boutique and FHD are two famous wig boutiques in Scotland. You can find a large variety of real wigs. If you want to customise a wig, these boutiques can also help you.
7.  Department Stores
Some department stores in Scotland sell hair wigs; John lewis & partners and House of Fraser are some of the good stores. These stores have an extensive range of wig styles and colours.
Buying the right hair wig is a little daunting, but you need to consider a few factors to make your wig look natural.
Let's talk about the factors: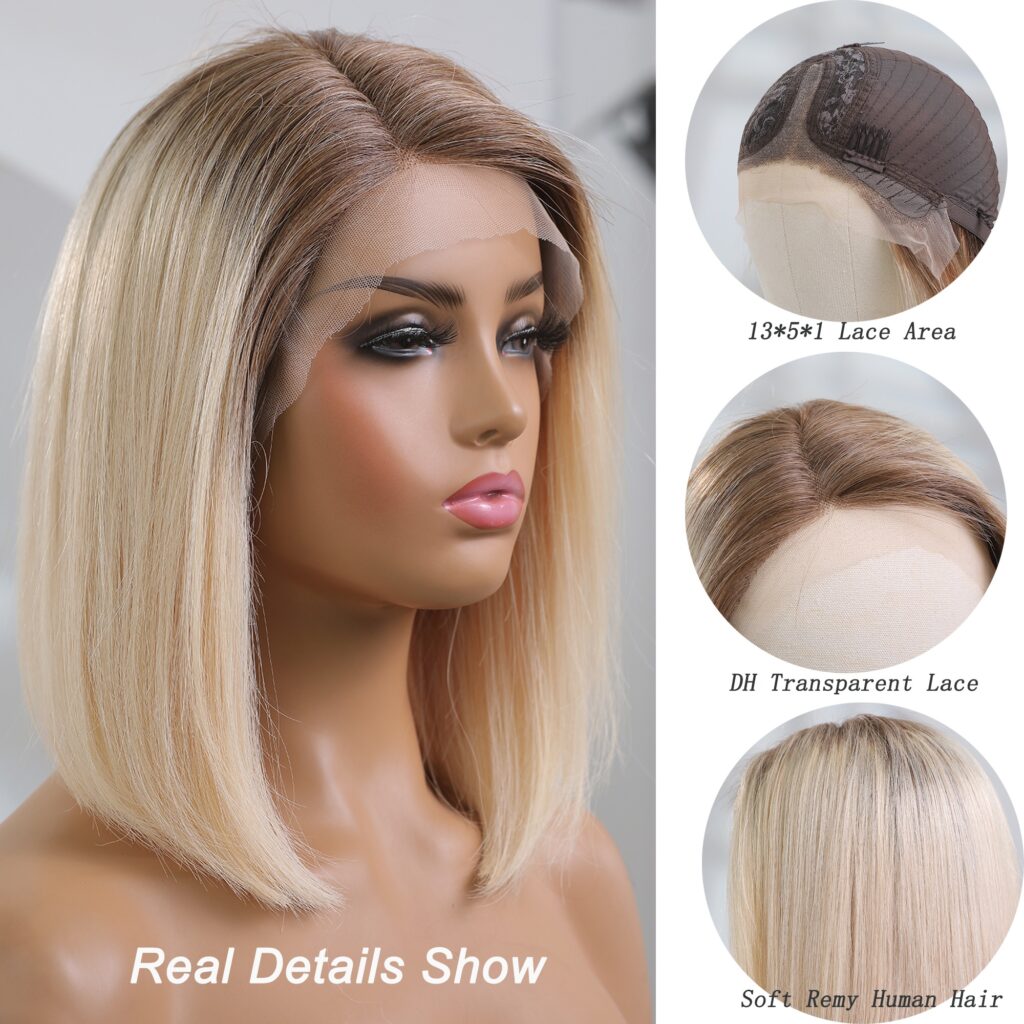 Hairstyle
Wigs are available in hundreds of hairstyles. If you are buying for the first time, make sure your wig matches your previous hairstyle to look more natural.
Length
You can choose the length according to your preferences, whether long, short, or medium. You can opt for a short wig if you live in a humid area. Another reason is short wigs are easy to maintain. Long wigs are comparatively expensive and hard to manage.
Texture
Once you choose your length, you need to select a texture from straight, curly and wavy.
Colour
Wigs are available in multiple colours but finding the right colour that matches your natural hair is quite tricky. You should also consider your natural skin tone while selecting a wig.
Cap shape
The best approach is to measure the circumference of your head using a measuring tape so you can choose an appropriate cap size. You should measure at least three times to get an accurate measurement. Standard circumference sizes are 19, 21, 21.5, 22, 22.5 and 23 inches.
Adjustable
You might lose your natural hair after some time and your head size reduces, so it is better to look for an adjustable option. You need to follow the instruction mentioned on the wig package.
We hope this article will help you find your desired wig but before purchasing, you should consider some factors like the length, colour, texture and cap size. It is essential to test the wig before purchasing to ensure it fits correctly and looks great on you. Real hair wigs are more durable than synthetic wigs and can last for several years with little care.